Our People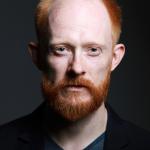 Motion Capture and Acting
Course Title
Acting for mocap (an introduction to performance capture)
Performers will gain a basic but detailed introduction to the world of performance capture.
Actors will also hopefully connect more with their own physicality.
How does it work?
A brief look at the application and history of performance capture.
Learning the fundamental differences between acting for camera and acting for mo cap.
A workshop on creature performance including apes and wolves.
Scene work with feedback.
What do you gain?
An insight into the world of Performance capture.
An introduction into creating physicalities both human and animal.
A better understanding of how to build a character from the starting point of physicality.
Teacher  Biog
Robin Berry graduated from East 15 and has been acting for 13 years. C.V highlights include One Man Two Guvnors for the National Theatre, Clash of the Titans and Jungle Book Origins for Warner Brothers and Silent Witness for the BBC. Robin is also an experienced Prosthetic/Skin performer and is a member of Andy Serkis' Imaginarium Company.
Spotlight CV/Showreel: http://www.spotlight.com/4610-4500-0105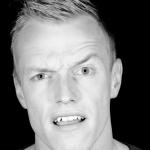 Multi award winning filmmaker Marcus specialises in comedic tales and humorous ways of marketing branded content. Winning awards for short films and web series, Marcus had over 5 million hits on his content in 2016.
(Here's Marcus' short film After Eric about, Ariel from Disney's The Little Mermaid. https://vimeo.com/114832359)
Chuggers, a web series that looks at the lives of Charity Muggers Darryl and Ian, season two is being shot in the Spring of 2017 for a Summer release. (Watch the whole of series 1 now https://www.youtube.com/playlist?list=PLHwPZfpA9Ex1LBN0OD04yoZ8t_FNuG-_Z)
Marcus began his training at East 15 and after graduation immediately began making short films and music videos before becoming full time in 2011 to help run production company mini mammoth films.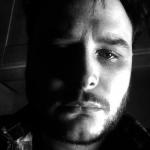 Dan Horrigan is a writer and director for stage and screen.
Writing
His debut play Travelling Through Life won the Critical Stage award and his play Face The Camera And Smile was shortlisted for The Kings Cross Award for New Writing. His plays have been seen at The Pleasance, Theatre503, The Charing Cross Theatre, The Arts, and Soho Theatre to name a few. His screenplays have travelled the world playing in Hollywood and Perth, Madrid and London, and won multiple awards. Highlights include Sunscreen Film Festival, London Scifi Festival and being hand-picked for Danny Boyle's Shuffle Festival. Dan Holds an MA in Dramatic Writing Merit from Drama Centre.
Directing
Dan directs the work of new, emerging, and established writers. His company Sky or the Bird continues to develop the work of dozens of writers from psychogeographical explorations to dark domestic dramas and transatlantic collaborations. In 2013 he collaborated with OnSet Productions to bring Philip Ridley and his play Moonfleece to BathSpa University. Dan has also revamped classical plays including a circus production of Webster's The Duchess of Malfi in the West End. He has collaborated with numerous companies promoting and developing the work of writers including DriftShop and Writers Avenue.
Links to Dan's work
https://creativepool.com/danhorrigan/projects
https://soundcloud.com/daniel-horrigan
http://www.stagejobspro.com/uk/dan.horrigan
https://vimeo.com/danhorrigan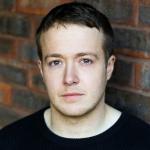 Head of Performance Development
Jack is represented by United Artists, one of the leading theatrical agencies in the country.
He began his acting career 13years ago and has since amassed nearly 50 TV and film appearances, including Micky in Hereafter, directed by Clint Eastwood.
He is well known for playing Grayson in Bad Education (Tiger Aspect) for several years, and Raz in Sherlock.
Other TV appearances include (amongst others): Eastenders, The Interceptor, Marley's Ghosts, Law and Order UK, Phone Shop, Midsummer Murders, Casualty, The Bill, Primeval, Peep Show, Trial and Retribution, Hollyoaks, Misfits, All In The Game, Holby City, Ahead of The Class and The Miller and Armstrong Show.
His numerous theatre credits include: Shitfaced Shakespeare (West End and the Edinburgh Festival), Swimming at the Mercury Theatre and the Edinburgh Festival, and three seasons with Love and Madness Theatre Company - Ajax (directed by Jack Shepherd), Macbeth (directed by Neil Sheppeck), and A Skull in Connemara (directed by Catriona Craig).
Next year he takes the lead role in a new play 'Precious Meat', and will double up as the show's executive producer.
He first began teaching at the Bubble and Squeak Collective, and is a founder member of The Watermark Collective, a company dedicated to promoting new writing via read-throughs and public performances. 
Suzanne initially trained as an actress at Mountview before moving into production. She has a degree in English Literature and Theatre History, and qualifications in Business Psychology and The Business of Film.
She has most recently worked at Channel 5 as a Senior Production Manager, working alongside the Head of Production and the Channel 5 Commissioning team, managing transmission requirements, the commissioning process and production requirements, from idea conception through to delivery.
Suzanne was one of the early movers behind Waterloo Film Studios/Spectrecom - a major tv studio complex; Green Screen Soho/Media Junction; as well as holding senior management positions at Boutique TV, Getty Images, Mad Editing, Rainbow Post/Pioneer Productions, Perfect Pictures and Evolutions Television.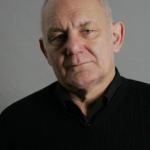 Screen Acting/Shakespeare
Colin trained at the Webber Douglas Academy of Dramatic Arts, and at Ecole International du Theatre (Jacques Lecoq).
He has performed in many plays, including Hamlet (the Ghost and Player King) Cymbeline (Iachmo), A Murder Is Announced in France, and Sweet Bird of Youth, The Philanthropist, A Lover and His Lass and 40 Years On in London's West End, as well as Sufficient Carbohydrate, A Murder is Advanced and Three Angels on tour. He has over 15 feature films and around 30 TV appearances to his credit in France and the UK.
He has directed over 20 productions, including assistant to Paul Giovanni for the Arts Council Tour of Amadeus.
His teaching methods involve fusing Text Analysis, Movement Analysis, Improvisation, Character Development, and Acting Technique (timing, etc) into a system that allows the student to create his/her own skill set.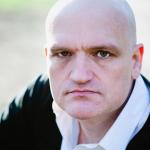 Paul began his professional acting career over 27 years ago, studying at The Poor School. Whilst continuing to act he has also moved to the other side of the camera and is currently helping to cast 4 feature films for various production companies.
He conceived of the idea that a drama school should be a facility for the industry from day 1, so the demands of the school are suited to, and fully shaped by, the working professionals who teach there.
He made his acting debut playing Hamlet at The Towngate, Basildon. He now has over 60 TV and film appearances to his credit – including two European Independent Feature Films Of The Year – Saxon, followed a year later by Zebra Crossing - as well as Danny in Outlaw, by Nick Love. He played 'Auntie', a psychotic transvestite in horror feature film, Community.
To read full profile click here